Pop Up Yoga
Mini Retreats and Workshops
In addition to practicing your weekly classes, I offer regular Pop Up Yoga and Mini Retreats…Through the seasons I am inspired to create various Mini Retreats, to bring deeper healing and energy renewal, helping you to live better and feel better throughout the year.
These Yoga Retreats are so special, You can carve in some much needed time for yourself to escape and receive a little slice of bliss and deeper healing without it taking up an entire weekend or day, just a few hours of meaningful, quality healing to recharge and improve your health and well-being. These Mini retreats are available in your local area so you are able to take the extra healing and deeper rest you need right on your doorstep.
A perfect opportunity to deepen your practice, reconnect with your beautiful soul, and set your intentions…To be the best and healthiest version of yourself!
Each Mini Retreat is authentic and inspired by my love for natural lifestyle using yoga, Ayurveda and healthy soul food.
All workshops and Retreats are open to all levels, from beginners to advance.
*Please email for interest and for advance booking-Spaces are limited*
What's On…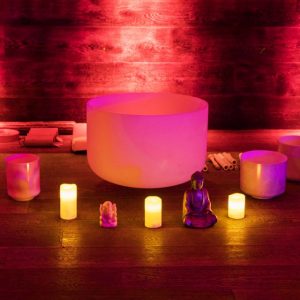 A Path to Healing
Sound Bath
Vibrational Wellness —Sound frequency Healing
£25
Rest deeply with Sound and essential Oils…this magical Sound bath Is infused with H e a l  restorative Yin Yoga postures to stretch and open the physical body, creating more space whilst absorbing the combination of sound and scent healing, where you will be guided on a journey through the senses.
Allow your body and mind to absorb a deeper rest with restorative yoga, sound frequency therapy and emotionally healing chakra work to balance the bodies Ki energy channels. As you lay nestled in blankets in various restorative postures your body will be completely supported and able to realign and open, allowing any tension or physical tightness to release.
As you rest your body will soak up and harmonise with sound therapy, not just heard by the ear but felt…you will feel the different vibrations in your whole body. These vibrations and certain tones effect brain waves that soothe and calm the nervous system, taking you deeper into a state of internal awareness and a higher state of meditation—These audio waves help release both mental and physical strains like every day stress, anxiety, depression, chronic pain, tension and illness. An amazing treatment for deeper healing and much needed peace, we all need.
A path to healing and a perfect way to welcome the light of spring. You will feel re-energised and more rested.
Stay here for a while and just be. reconnect and let yourself rest.
Grab your healing spot.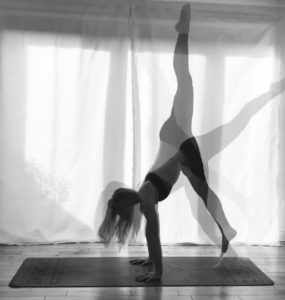 Movement & Ritual Workshop Retreat 
THE POWER OF RITUAL AND MOVEMENT
A Special Workshop Retreat at the beautiful Cornwall Hotel and Spa. £65
**Sold Out**
Ritual and movement helps to empower you for more pause and connection, It is the simplest and easiest way you can honour yourself and enhance your well-being. Practicing rituals and healing movements allow you an opportunity to be present, creating a sacred space for renewal, balance, dedicated silence and reflection. To reconnect with our breath and body.
Experience and explore movement and Rituals as medicine for your body and mind…
In this workshop Retreat you will get two hours of movement and Ritual practice and two hours soaking it all up and melting away deeper tension in the wellness Spa.
learn how to create a healing lifestyle with daily movement practices and self care rituals that you can easily weave it into a busy schedule—Leaving you feeling more vibrant and healthy with a body that rarely gets sick.
Ritual plays a huge role in keeping us grounded and connected daily. Waking up with intention, to meditate, move and breathe into the body. 
After many years spent exploring my own personal practices and creating a much-needed rhythm for movement, daily ritual and self-care. I can not put into words how healing and transformative movement and daily self care rituals have been for my body and a better lifestyle.
I want to share with you these tools.
In this retreat you will learn how to soften and feel healthier, by carving time in to slow down and reconnect back to yourself with healing rituals — it is what we are all craving in this overstimulated world!  The perfect release from poor posture, tightness, discomfort and pain in the body, a healing for old injuries or recovery from illness. Through developing a daily movement and ritual routine you allow yourself to release that connection to heaviness in the body. Tap in and clear out the physical and emotional energy that gets trapped and stored as discomfort, anxiety, exhaustion and stress in the body and mind. When you practice self care you start the path to healing and live a better healthier life.
Some of the areas covered in this Workshop Retreat are: 
*Movement as medicine —The importance of daily release through movement and breath work.
*Daily Rituals—To include Movement,  Auyervedic tools and practices for health and healing of body and mind.
*Myofacial Release Techniques to heal from stress, trauma, old injuries, recovery from illness and poor body posture.
*Developing a meditation practice
*Daily journaling and setting intentions 
*Daily connection to nature.
*Time to unwind a little deeper— Grab your robe and nourish your body and mind in the Wellness Spa, sauna and steam room to float and relax. Your welcome to bring a book and rest in the spa.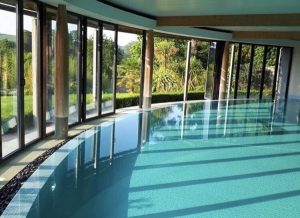 Movement, Breath, Healing Rituals and time offered for deep rest. 
Limited Spaces Available. To book this one please contact The Cornwall Hotel & Spa to book your place.
Contact The Cornwall Hotel Clearing Spa
Spa & Leisure
Tel: 01726 874055
Email: spa@thecornwall.com 
Yoga outdoor Spring & Summer Cleanse- Mini Retreat in the Japanese Gardens at St.mawgan
** late April through to end of August **
Coming Back soon
10.30am-11.45am
£25
••10am-11.45am Sunday  practice••
Infused with Raw Green Juice Refreshment
pre-booking now available to reserve your space.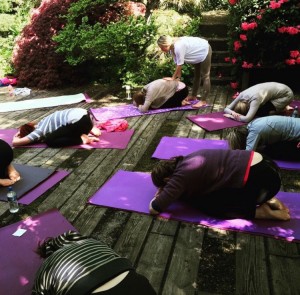 A beautiful way to move into Spring and Summer season ….I've been practicing in these stunning gardens for a decade now and love to teach here. It's so healing.
I will guide you through a refreshing yoga flow in the beautiful outdoor Japanese gardens surrounded by nature and the sounds of birds. Movement in nature is so blissful…relaxation underneath the sky and within the elements brings so much extra healing.
You will be guided into breath, movement and stillness, practicing a light and opening vinyasa flow, focusing on wide open stretches to increase energy levels and breath meditation with guided relaxation to deeply relax and switch off the busy mind.
This mini retreat comes packed with Organic Raw Green juice and healthy vegan soul food snacks to enjoy in the beautiful Japanese gardens after the class. To end the retreat you can enjoy a walking meditation around the gardens, stay for as long as you need for some extra rest… breathing in the fresh air and soaking up the healing beauty of nature.

It's like the best medicine. Breathing, Moving, Green Juice and Nature instant recipe for vitality.

Yoga and Salt Water Beach Retreat
** Coming for 2022**
2.30pm-5.30pm
Beautiful Caerhays Beach—Nr Gorren Cornwall
Nourish your soul, cleanse your mind and refresh your body with this deeply healing and nourishing Mini Beach Retreat.
Enjoy an invigorating yoga practice in the Soft sands and warm air that September brings. Immerse yourself in the deep blue ocean, to float, W i l d swimming and cleanse within the mystical salt water. Followed by a guided meditation and a deeply healing savasana with indian head massage massage by my Co Host beautiful soul and  Rieki Healer and Refloxogist Adele.
It's all about the elements. Lay underneath the sky. Drop into the ocean. Feel the sand beneath your feet and the warmth of a fire—Absorb and rest as we join one another to hold space in sharing life stories, releasing and renewing around a warm fire pit.
I love how the elements bring healing and renewal, this Salt water Beach Retreat will rejuvenate your body and soul.