---
Class Schedule
Welcome to the M E N U…
Try a yoga class, drop into breath, move, stretch deeper, be still, release trauma and unhelpful cellular memory —what does your body need?
If you would like to know more about each class style and the benefits, click on Tina's Bio on the home page to read more about each one. http://www.yogambs.com/yoga-with-tina/
Guaranteed to leave you feeling balanced, re-aligned, healthy, relaxed and uplifted.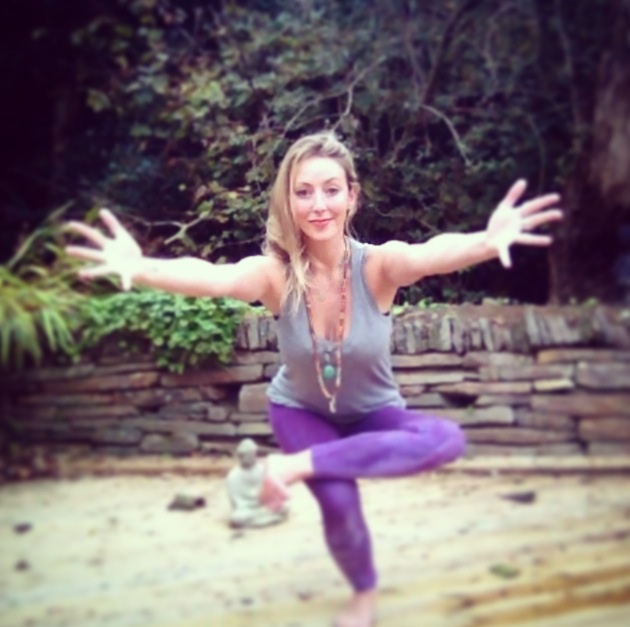 EFT ( Emotional Freedom Technique) Healing Sessions
1-2-1 In Person or Via Online, at a time that suits you. £45 for 60 minutes

W E D N E S D A Y
7pm-8.15pm weekly 
*Held at the Cornwall Hotel & Spa £9 per class £35 for a 4 week membership- Contact Tina to book
HEAL YIN Restorative Yoga Mix
A combination of Yin Yoga and Restorative Yoga. This class offers a deep restful experience to fully surrender and kick start the body's natural healing potential through a series of very deep therapeutic Yin Yoga stretches to rehabilitate the joints and muscles in the body. Perfect for anyone looking to improve sleep, de-stress, heal anxiety, increase flexibility, release tightness and tension, heal from back and body pain, stiffness and rehabilitation for sports injuries.
Deep meditation and guided relaxation included.
**Take this class if your unwell, recovering from illness, injury, sleep deprived, post natal recovery, stressed, exhausted, or in any physical or emotional pain or simply want to improve flexibility and unwind**
T H U R S D A Y

7pm-8.15pm weekly 
*Held at the Cornwall Hotel & Spa £9 per class £35 for a 4 week membership- Contact Tina to book
VINYASA FLOW Class 
Dynamic invigorating Vinyasa Flow sequences connecting breath with body movements and asanas to bring strength and flexibility. We end the flow by resting down for guided relaxation and meditation.
ENERGY IN MOTION CLASS
5pm-6pm Monthly— Sunday 26th September
** £15 online class
An embodiment practice that connects you back to yourself. This class incorporates a variety of holistic tools and practices for nervous system healing and self soothe techniques that you can learn in order to self heal.
Infused with intuitive movement, sound and frequency healing, breath work, guided meditations, energy work, myofascial release, tapping EFT ( emotional freedom technique) TRE shaking exercise ( Tension Trauma Release Exercise).
For the healing, recovery and release of unhelpful cellular memory, stress, tension and trauma that we store in the body—  Emotions are energy and energy wants to move.  This practice is a tool box for self care, inner child work and healing deep.
Perfect for anyone— move out stress, illness, emotional stress, chemical stress, physical stress and injury—past or present trauma.
S A T U R D A Y
8.30am-9.30am MORNING YOGA CUP—LIGHT VINYASA FLOW 
 Take an invigorating early morning yoga class, practice a combination of whole body stretches, Pranayama breath work sequences, mudras and mantras to wake up the body and clear the mind. Held at the beautiful Cornwall Hotel and Spa ** £7.50 for non Members and locals.
**Or top up the healing with several opportunities for you to indulge in peace and wellness throughout the rest of the day with these two offerings**
Yoga Class and 2 hour Saturday Mini Spa Retreat £15
Yoga class and Saturday Spa Retreat with fresh breakfast smoothie and 30 minute neck, back and head massage. £60
https://thecornwall.com/clearing-spa/spa-days/saturday-retreat/
https://thecornwall.com/clearing-spa/spa-days/saturday-mini-retreat/
To this Saturday offerings Please call or email the Cornwall Hotel spa to book these classes. 
Tel: 01726 874055 / Email: spa@thecornwall.com 
bringing you your Mini yoga Retreat home away from home in a total wellness package, Located in nature—
The Cornwall Hotel and Spa offers you full amenities. Yoga practice, nature spaces, massage, gymnasium, Spa facilities, dry sauna, aromatherapy steam room, pool and drench showers. With changing rooms, bath robe,  towel and a full-service restaurant and bar in a wrap-around garden.
** Please also see other pages for additional Mini Retreats, Sound Bath Sessions, embodiment Heal Classes and Workshops "Pop up Yoga"
http://www.yogambs.com/pop-up-yoga-classes-and-mini-retreats/