Testimonials
Here are some beautiful testimonials from yoga students and people who have practiced Yoga Classes, Heal Retreats and Workshops with me.
Thank you! I am forever grateful I get to guide you through your energetic body and that you choose to practice and hold space for yourself.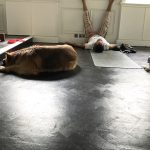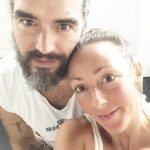 Tina is an amazing teacher. I was guided into a journey of breath, tapping, movement, meditation and presence with her soft, powerful and intuitive nature. Four days of yoga every morning in a 1-2-1 practice— Even Bear fell asleep in relaxation. Thank you for the experience.
—Russell Brand. Comedian, Actor, Author and Activist. London.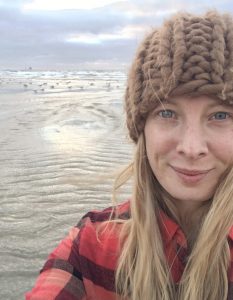 I Just wanted to say thank you SO much, I don't even feel those words are enough. You are truly an amazing yoga teacher and healer. The welcoming atmosphere and space you create is a gift to many. Genuinely from my heart, thank you. It is so incredible and inspiring to go to a class and practice in the presence and with the guidance of someone who clearly cares so much about what they do. WOW. I am truly grateful.
I really look forward to attending more classes.
—Katrina Whyatt. Massage Therapist Newquay Cornwall.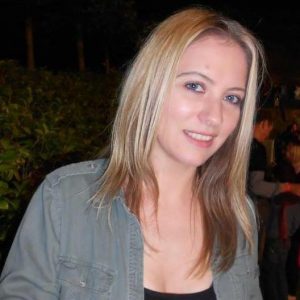 Ive been practicing Yoga with Tina for over 2 years now. I have hyperflexibility and suffer with back pain so I started attending her Back Yoga sessions every week. From the first session I was hooked! Her caring and unique approach is amazing. My back became stronger so then I went on to practice Vinyassa Flow yoga with Tina. Each week was different and although some movements was challenging for me, Tina offered lower impact alternatives so you can still feel the benefit. I've also practiced Tina's Restorative Yoga when I was going through a tough time when moving house and had trouble sleeping. Her relaxation sessions have helped me so much and you feel so calm and relaxed after, you actually do get a better night's sleep! You receive a warm welcome to each session and a wonderful meditation period at the end of each. I've also attended a mini intentions retreat which was fabulous and with treats! I'm so glad I made the decision to start practicing yoga with Tina. Such a caring and wonderful lady. It's helped me so much over the years and it gives me me positivity for the future.
—Tracey Cole, Eden Project Cornwall

Tina creates a unique and delightful atmosphere at her studio. We were visiting the area on holiday but were made to feel instantly welcome and at home by Tina, Her classes are thoughtfully prepared and she imparts a huge amount of love and wisdom in her teaching. What she offers is so much more than just a yoga class, she goes the extra mile to ensure you feel nurtured, relaxed and uplifted. I just wish I lived closer so I could experience her offerings more often.
—Amanda Wilkes Yoga Teacher Whittington London

"Thank you Tina, the workshop was brilliant!! You're amazing at your job and I hope you realise what a difference you're making to people"
—Charlotte Freeman. Graphic Designer Cornwall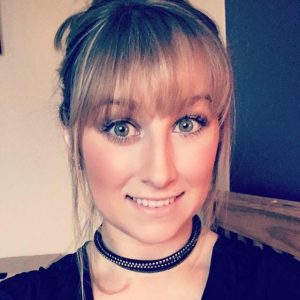 "The best yoga class ever! I go to Tina's classes regularly and always enjoy it. It's great to take some time for yourself to relax and unwind. Tina is amazing at what she does".
—Katie Dunn. Hairdresser and Business Owner Cornwall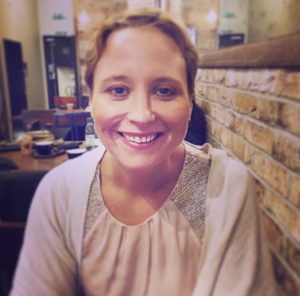 "I was holiday in Cornwall and found Tina at Mind, Body and Soul Yoga. It is the best yoga class I have been to.
Tina explained every move. Her class was relaxing, invigorating and challenging. Tina is a gentle spirit, an excellent teacher and such an inspiration. I will definitely be visiting again when I'm in cornwall".
—Charlotte Brennan (nee Lester).NHS Nurse London.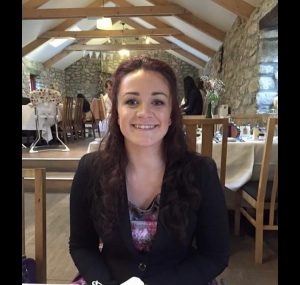 "I have been lucky enough be to able to try a few of the different wonderful classes that Tina has on offer. I started with the pregnancy yoga class which, I was only able to attend once due to my daughter making an unexpected early appearance but the advice and guidance given during that class was invaluable to me during my labour. Following on from that my daughter and I enjoyed the Mama Earth Retreat which was a day full of yoga, vegan treats and beautiful baby massage. We left having met some wonderful people and feeling refreshed and rejuvenated. Finally, after the birth of my daughter I wanted to get back to my pre natal self and so I decided to go along Tina's Thursday night Vinyasa Flow class. And it is the best yoga class I have been to. I have been to a couple of others but this was by far the best. Tina combines beautiful stretches with some more challenging postures and relaxing meditation to create inspiring yoga flows. Since attending her yoga classes I have felt fitter, more flexible and healthier but aside from the physical benefits I have felt many mental benefits too. I am more relaxed more grounded and have learnt to be more present in my life and more accepting of who I am. Tina is a true "Mama Earth" an inspiring teacher and beautiful person. I feel so lucky to have started this journey with her and encourage anyone to come along for the ride!"
—Jess Bennett-Glew. Sales Assistant Cornwall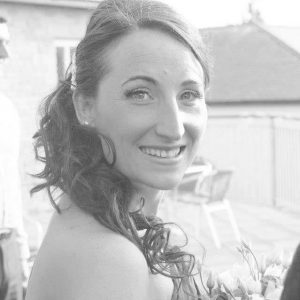 "After having such a positive experience of pregnancy yoga with Tina in the beautiful relaxing studio, I had to try one of the retreats. The power of intention mini retreat was amazing. A friendly and empowering evening of discovery where I found out more about myself than I knew! Lovely goody bag of treats too. I'll definitely be trying another workshop! Thank you Tina"
—Jade Susan Jane
Primary school Teacher and mother Cornwall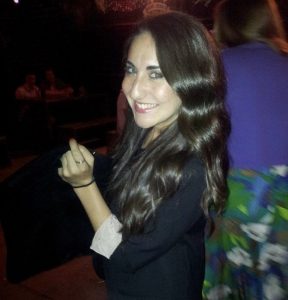 "Yoga was something I'd always wanted to try and luckily a good friend had started going to Tina's classes and recommended I go too. I went along and wow. Just wow. Almost 5 years on, yoga is in my everyday life. I have Tina to thank for this. Not only is she a wonderful, knowledgable, talented yoga practitioner, she is incredibly caring. I highly recommend trying any of Tina's classes and if (like me sometimes) you worry about certain postures or have an affliction, Tina will guide you through the necessary postures to keep you safe and to meet your needs."
—Emilie Hadida Primary School Teacher Cornwall.