Honey & Clay Face Mask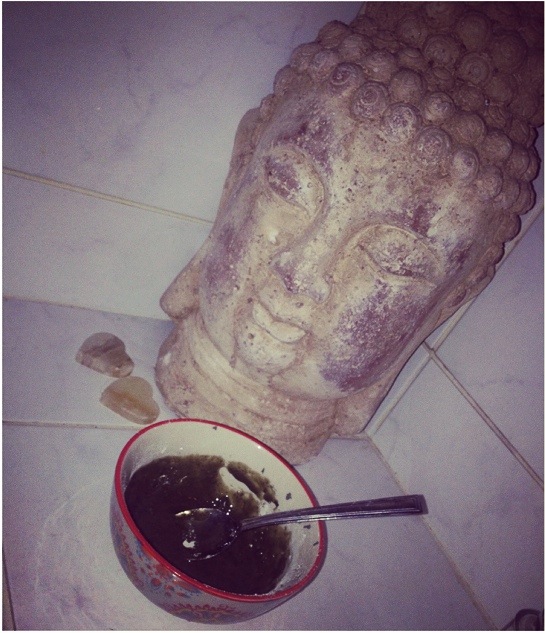 This is the most beautiful face mask I have made yet! A simple recipe for a soft cleansing mask.
All you need is…
2 tablespoons of Bentonite Clay: this clay has the power to bind to toxins, chemicals and heavy metals when combined with pure water. It is rich in minerals, feeding your skin as well as getting rid of nasties💙
A few drops of Essential Oil: (I choose Lavender) as this oil best suits my body constitution of vata so I find it extra comforting, it's smell is beautiful and relaxing. Lavender is a gentle cleanser that actually promotes skin regeneration, so it's a good add to any face mask.
1 tablespoon of Honey: so nourishing for your skin! Honey has anti-microbial properties and is renown for its great nourishing and healing Benifits for the skin.
Blend the ingredients together, add a few drops of pure water, apply to your face and relax for 15 minutes then rinse.
YOU are beautiful💙
Make this treatment part of your Om cleanse rituals and practice with me over the next 4-6 weeks for deep cleaning of the body.
follow the blog for more Om cleansing.
Namaste
X